The spread of COVID-19 has forced millions of Americans to work from home. This has become the new normal for many businesses, and is especially prevalent in New York for the foreseeable future. Having a remote workforce can make it difficult to track and monitor employee progress. Business owners who are wondering how to monitor employee productivity in a remote workforce should consider implementing employee monitoring tools to measure productivity and provide valuable feedback.
It is important to note that the best employee monitoring tools are transparent workflows, empathetic team leaders, and a collaborative workspace. Additionally, workplace experts recommend full transparency when it comes to using monitoring software. Transparency increases employee acceptance rates and builds trust.
Benefits of monitoring remote employees
There are many rewards that can be gained from employee monitoring software. Here are some of the most common benefits:
Autonomous working allows staff to take responsibility and work without needing close monitoring of managers, increasing freedom and trust.
When staff know that they are being monitored, this will naturally deter time-wasting activities, such as games and surfing the web.
Linking the statistics to performance reviews can help to make sure staff get the promotions and rewards that they deserve.
Linking monitoring results to bonus incentives can make work more rewarding while simultaneously boosting productivity.
Staff become more accountable, as employee monitoring means that mistakes can be easily traced back to the person who made them.
Possible drawbacks to monitoring employee productivity remotely
Employee monitoring software is not without its faults. Here are some things to consider and anticipate before implementing new practices:
Monitoring can have a negative effect on morale when employers are not transparent about the process.
Some employees may feel increased stress knowing that they are being monitored. Try to mitigate this stress by maintaining good relationships with employees.
There are several legal considerations to be aware of when it comes to employee monitoring. These will be discussed later in this article.
Below are some steps you can take to implement employee monitoring software. You will be able to make sure your employees are working while at home (and not just scrolling on their phones all day) while still maintaining trust and transparency.
How to implement employee monitoring software
There are lots of options out there, and when determining the best strategy for your business, there are multiple factors to consider.
Ask yourself these questions when researching employee monitoring software:
Will it help our business become more effective?
Will it help our business avoid liabilities?
Will it help our business with an internal investigation, or let us spot problems before they develop?
Choose a system that has the features you need to monitor employees working from home. Some common features include:
Time tracking
Communication tools
Productivity reports
Reporting features
Streamlined payroll
Work site budgeting
Team scheduling
Present the solution to employees
Be transparent and reasonable with your new policy, and be sure to update your employee handbook. Clearly state what your employees are allowed and not allowed to do. Ask for feedback and work with employees to make sure the new system works for them.
Ensure that your system is legal and ethical
Employee monitoring is legal in the United States, but it must be backed up with valid business reasons. The most important legal aspect of employee monitoring is consent. Be sure to obtain consent from your employees for everything that you monitor, and do not monitor employees outside of working hours.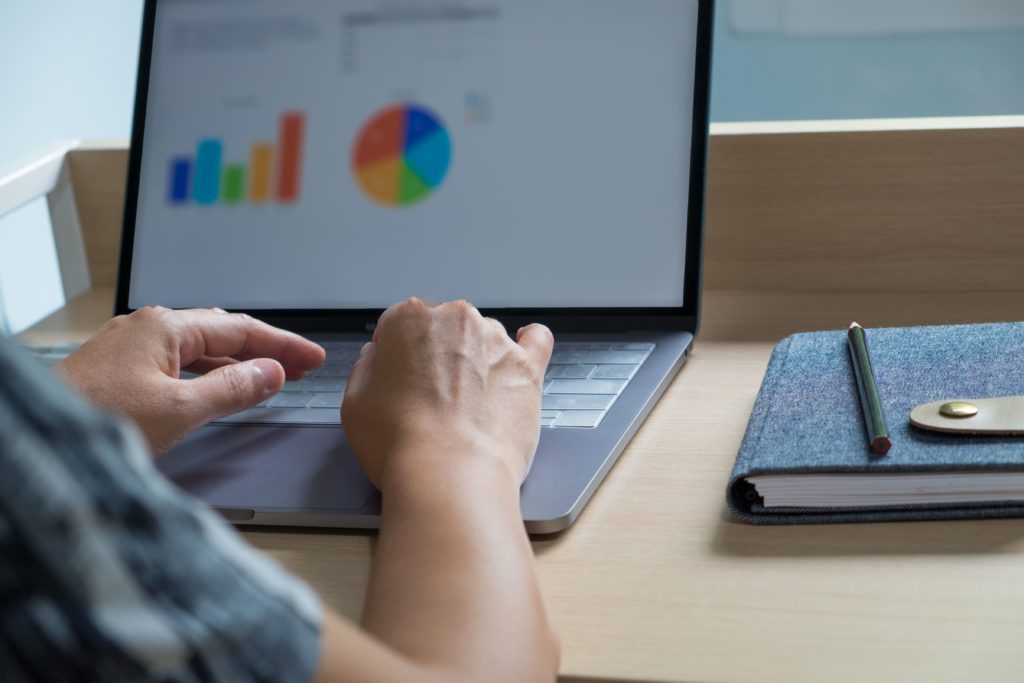 Conclusion
At the end of the day, your remote employees will be more focused on work if they know what is expected of them. Make it known that their effort is appreciated, and that you've got their back.
Incorporating the right employee monitoring system into your company workflows can boost productivity, even while employees are working remotely. The best solution is to engage your employees in a transparent and open-minded manner. Hold them accountable for their tasks, no matter when or where they complete them.