What role can HR technology play in keeping your business running smoothly? HR tech can improve efficiency, reduce costs, and simplify employee administration for your company in both normal and adverse circumstances. But you have to be sure to choose the right platform.
Here are some important questions to ask yourself when searching for HR tech solutions:
Do I have a central hub for my company's HR information and communications?
Do I have access to HR insights that help me run my business better?
Does my HR tech make it easier for my employees to work remotely?
Do my employees have access to their own information like pay & benefits?
Will my HR platform grow as my business does?
We'll review the features of an effective HR platform, and how they can help you run your business.
---
Centralized data & communications
When facing a crisis like COVID-19, any team can be overwhelmed. There's frequent communication needed, plus the additional workload of navigating new legislation and company-wide changes like implementing new policies and procedures to get through the hard times.
If you have multiple systems in use for employee administration tasks, it's probably costing you more than you think, especially during a crisis. By centralizing employee information, you ease the HR burden on your team. Look for a platform with integrations like messaging, time tracking, payroll processing, and benefits to keep everything in one place and everyone connected.
---
Cloud-based system
When COVID-19 hit, was your company able to adjust to working remotely as quickly as needed? Choosing a cloud-based HR platform gives you and your team access to employee info, time & attendance, payroll, and benefits from anywhere. HR technology can also provide a way to communicate policy changes, events, and announcements – like a digital bulletin board. An easily accessible system removes roadblocks to productivity, and gives your team the vital connection they need when working remotely.
---
Employee access
Direct employee access to an HR platform allows employees to find and update their own information when needed. You can cut down HR administration time by eliminating middle-man tasks and extra emails if individuals are able to access and update their own information.
Manager access
Effective management and leadership teams are key assets to navigating tough times. A good HR platform will provide your leaders with easy access to the data and resources they need to make informed decisions for the company.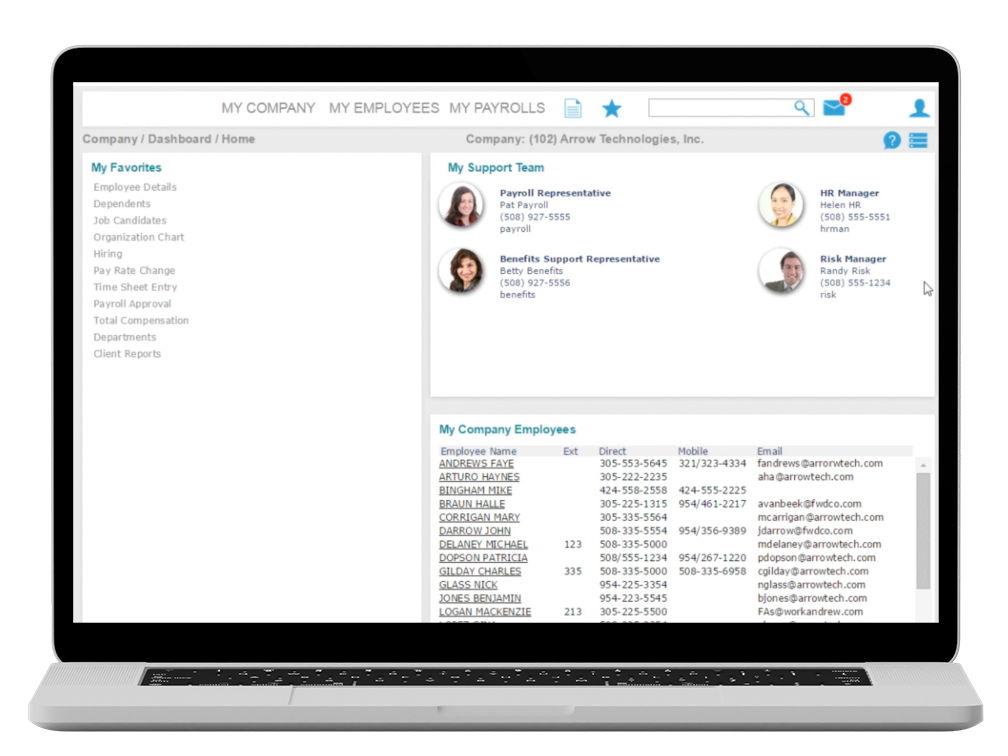 ---
Data and analytics
Leveraging technology to drive efficiency is a business imperative in today's environment. When critical business information is not easily available or accurate, you may find yourself making poor decisions when it matters most. You need organized and digestible reports to analyze so you can find the best options for your company and employees when tough decisions need to be made.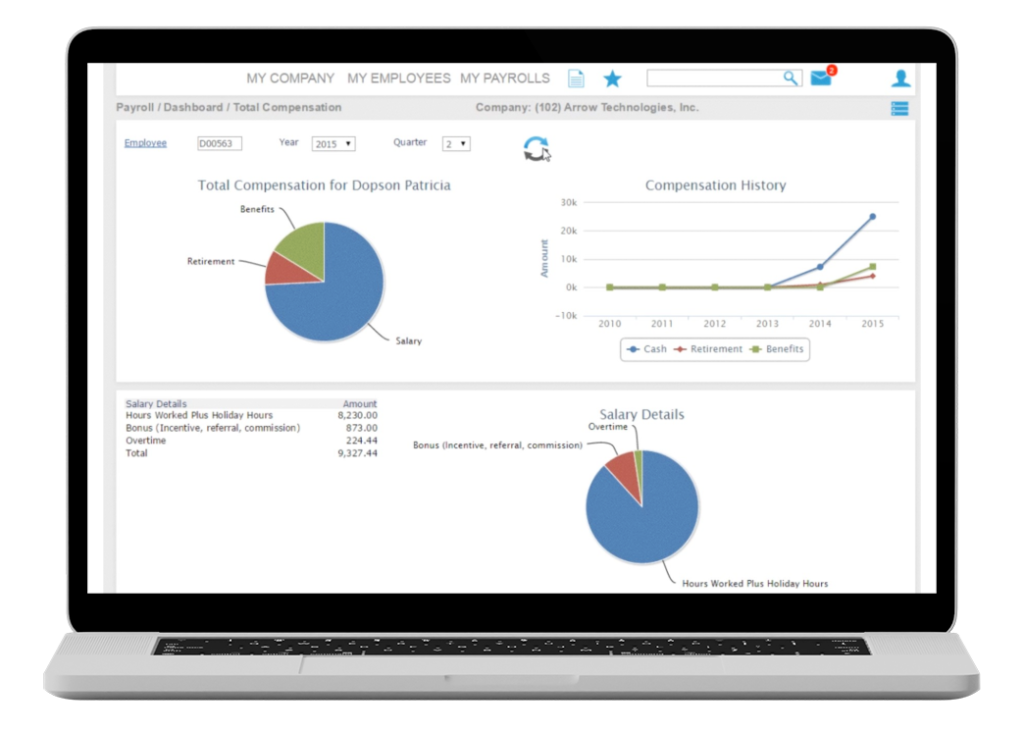 ---
Grows with you
Introducing new HR tech is not something you want to have to do frequently, as there will always be a learning curve. So, choose tech that can evolve with you as your company changes. A lot of times, this means starting with the simple and user-friendly features of an HR platform, and implementing more capabilities as you grow. Whatever it is, the tech should be able to scale up or down with your company.