Making your company disability inclusive with these hiring tips could help your business grow. That's because businesses inclusive of people with disabilities benefit from a wider pool of talent, skills, and creative business solutions.
Individuals with disabilities may also offer employers a competitive edge, helping diversify and strengthen their workplaces through varied perspectives on how to confront challenges and get the job done. They bring creativity, innovation, problem-solving skills, and commitment to their jobs. Employees with disabilities also have a lower turnover rate, thus reducing the time and cost involved in retraining and replacing personnel.  These traits directly affect the bottom line.

Companies that embrace best practices for employing and supporting people with disabilities in their workforces consistently outperform their peers, including having, on average, 28 percent higher revenue, double the net income, and 30 percent higher economic profit margins.

Accenture's GETTING TO EQUAL:THE DISABILITY INCLUSION ADVANTAGE
It's clear that being disability inclusive and tapping into the strengths of these workers can benefit your workforce.
So, how does your company attract and hire candidates with disabilities who may be the perfect fit for your employment needs? 
Here are five inclusive hiring tips to help you support employment for people with disabilities and expand your workforce.
1. Assess your infrastructure
First, make sure your business has the infrastructure to support and accommodate employment for people with disabilities. Is your location accessible? Do you offer accessible parking? The ADA offers a checklist to help you assess your facility.

Be prepared to make some changes. Under the Americans with Disabilities Act (ADA), employers with 15 or more employees must provide reasonable accommodations for individuals with disabilities to help them perform the essential functions of their position if the accommodation doesn't cause undue hardship on business operations. Adjustments might include relocating a work station for easier access, offering flexible hours, or updating your employee handbook to allow service animals.

Ensure staff are trained regarding the ADA, its requirements and how to identify discrimination issues. Infrastructure changes and training will make it easier to recruit and hire employees with disabilities. As an added benefit, they might also help you retain employees who may be experiencing illnesses or physical hardships. Consider hiring an HR partner who can guide you through some of the changes you're thinking of making and help you comply with labor laws as you become more inclusive.
2. Choose your language with purpose
To attract and hire people with disabilities, speak with inclusion. Knowing how to refer to members of diverse groups, including people with disabilities, is key.

The ADA defines an individual with a disability as a person who has a physical or mental impairment that substantially limits a major life activity. But the word impairment may not be the right choice. Though it may be used in legal contexts, many people with disabilities don't see themselves as damaged, but simply different.

Ask yourself these questions. Is the language in your job postings inclusive to those with disabilities? Do your job descriptions take those with disabilities into consideration?

For instance, you could mention that the position is open to all professionals, including those with disabilities. If the position may be performed by those with intellectual or cognitive disabilities, consider including that language.

When crafting job descriptions and job postings, put the person first: a disability is what someone has, not what someone is. So, never say "a disabled person" or "the disabled." Instead, say a person or people "with disabilities."

Accommodation is another word to reconsider. It conveys a specific legal meaning and should be used in certain contexts. However, the word suggests doing a favor for the person who has a disability, rather than a workplace or work-process modification made to enable an employee to be more productive. Consider using the terms "adjustment" or "modification" when legal terminology isn't required. Reasonable accommodations should not be viewed as "special treatment" as they often benefit all employees.

Adopting a vocabulary that feels respectful to everyone is the most inclusive course to follow. There are resources available like the Diversity Style Guide to help you choose the right language.

3. Broaden your recruiting
When filling positions, expand how and where you share your job postings. Posting positions where people with disabilities can find them will make opportunities more visible.
Share job openings with nonprofits, agencies and organizations that work with people with disabilities in your area
Post open positions to websites that target job candidates with disabilities
List open jobs with organizations that work with veterans with disabilities
Feature job openings through social media, online and in blogs. Use keywords that will help candidates with disabilities find the opportunity
4. Modify your application process
Is your application process accessible to those with disabilities? If you rely on an online application system, people with disabilities must be able to navigate the process. To ensure workers with disabilities can easily apply for open positions, you may need to make some adjustments.

For example, if an applicant can't see the information on the site, they should be able to hear it. Website navigation should allow both mouse and keyboard accessibility so people can easily use the site. Information should be presented in clear, simple language and laid out in a way that makes sense.

Making your online systems more accessible actually benefits everyone, not just those with disabilities. From usability.gov, "By making your site accessible, you are ensuring that all of your potential users, including people with disabilities, have a decent user experience and are able to easily access your information. By implementing accessibility best practices, you are improving the usability of the site for all users."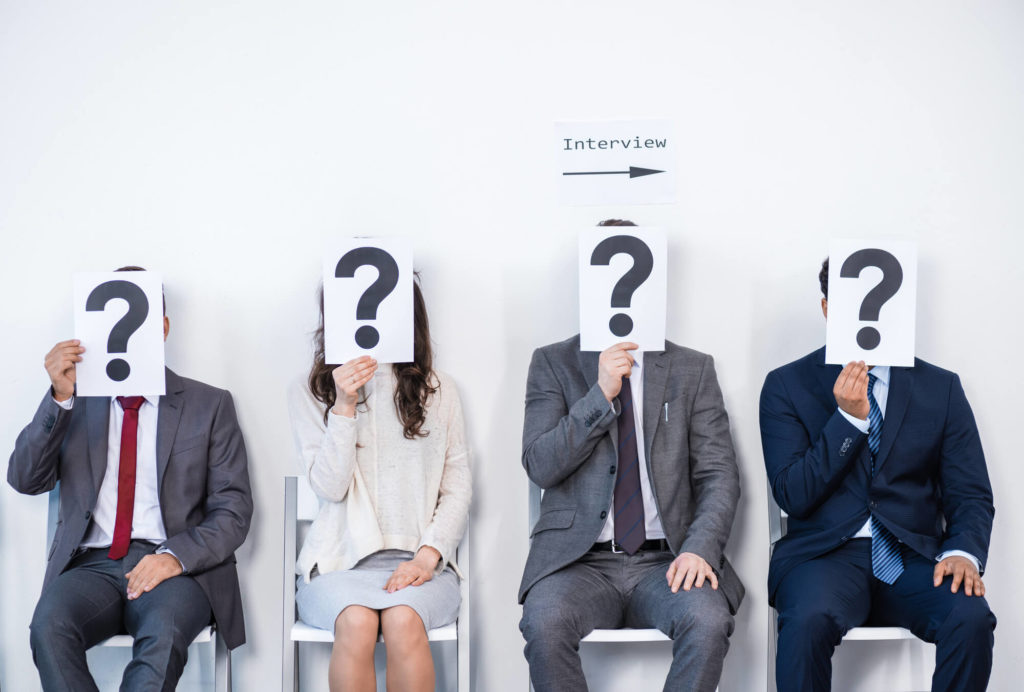 5. Interview candidates fairly
All job candidates should be treated respectfully, fairly, and equally, answering the same questions to help determine the best candidate for the position. Individuals with disabilities want to be treated fairly. They don't want to be treated differently.

The ADA prohibits asking disability-related questions before a job offer is made. To provide equal job opportunities for candidates with disabilities through the interview process:
Be sure that employment offices and interviewing locations are accessible to persons with a variety of disabilities.
Focus on the applicants' qualifications, not disability, and don't ask questions about a candidate's disability.
Ask job-related questions that you would ask any candidate, such as, "How would you perform this particular task?"
Inform applicants ahead of time if they will be asked to take a test. This allows them to request a reasonable accommodation, if necessary.
Allow applicants to request reasonable accommodations so they can participate in the interview, such as requesting assistance in completing forms, or asking for a sign language interpreter to facilitate communication.
---
Having the right staffing mix means casting a wide net to find the best candidates for every position. Supporting employment for people with disabilities ensures your company isn't missing out. By adjusting your hiring process to promote employment for people with disabilities, your company can gain access to an often-untapped labor pool of highly qualified candidates.